Providing daily Dog Walking, active Doggie Day Care, in-home Dog Training and Behaviour Modification around Edinburgh.
Are you struggling with your dog's problematic behaviour, or just want to improve your dog's manners and obedience? - We can help!
From basic obedience to advanced behaviour modification, we will help improve the bond with your dog through clear communication and mutual understanding.
Want to give your dog a great day while you are at work? We can help! Our experienced dog walker will give your dog off leash freedom, supervised socialisation, and work on good manners.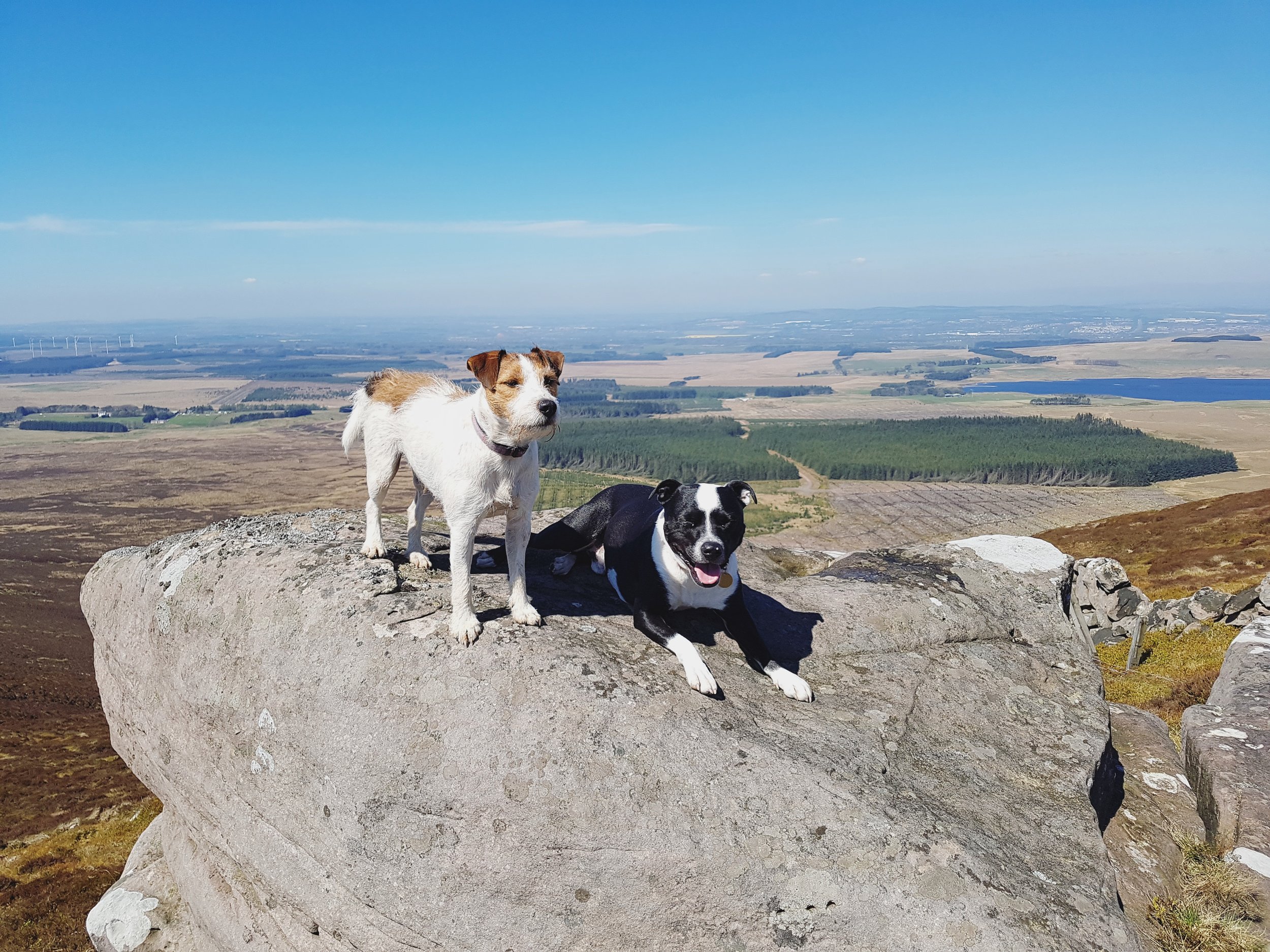 We want every day to be your dog's best day ever! We travel outside of the city and spend the day walking in the countryside to provide off leash socialisation at its best, all while working on good manners and participating in fun activities.
"We believe that for dogs to be truly healthy, inside and out, they should get to spend time in nature with their own kind. We seek to provide a Dog Walking and Doggie Day Care service where dogs are allowed to just be themselves."
"Our goal is to educate dog owners to better understand the nature of their dog's behaviour problems, and to embrace the dog's strengths and weaknesses in order to achieve Training Success.
When Dogs and Humans connect on a meaningful level, and communicate without hinder, there are few limits to what can be achieved."